Rebecca Ambrose, Ph.D.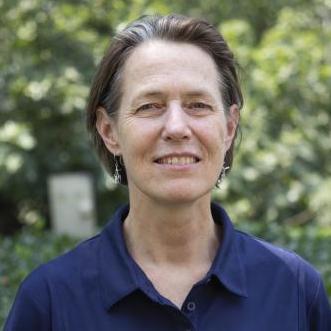 UC Davis
rcambrose@ucdavis.edu
Rebecca Ambrose has been working with undergraduates, credential students, and doctoral candidates in the School of Education at UC Davis since 2003. After teaching mathematics to junior high students for 10 years, she attended University of Wisconsin-Madison and became part of the Cognitively Guided Instruction community. Her research addresses the inferior mathematics education received by elementary school children in the US by examining how children think about mathematics and by working with teachers to improve their instruction. She has worked at high poverty schools in the Sacramento area to promote research-based teaching practices. She has just completed a four-year term as Director of Teacher Education at UCD and in that role became interested the ways in which the teacher education program prepares its candidates to become advocates for equity. She is working with others in the CTERIN community to examine the social networks of the candidates in their programs to consider how peers influence one another to become equity advocates. She is enthusiastic about CTERIN's focus on Network Improvement Communities and is participating in the Aim Three Network focused on preparing candidates to teach multilingual students.